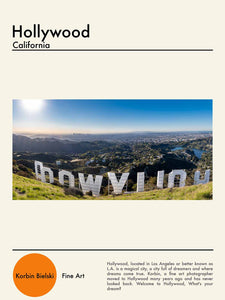 Are you looking to add a touch of elegance and sophistication to your home or office? Look no further than classic art posters featuring Korbins beautiful fine art images. These posters, designed in a mid-century style, are the perfect addition to any space, bringing a sense of nostalgia and charm. What Makes Classic Art Posters Special? Classic art posters are more than just decorative pieces for your walls. They are a window into the rich cultural history of Los Angeles, capturing the essence of the city's vibrant art scene. Each poster tells a story, evoking emotions and sparking conversations. With...
---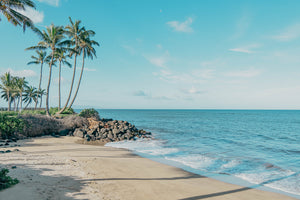 Coastal decor and coastal interior design is a big trend right now and I have you covered to get the design style just right. I have been shooting California landscapes since I moved to Los Angeles in the late nineties and I have never stopped. My earlier work is much moodier and journalistic as I walked around discovering my new city. I still shoot moodier, black and whites, but I have also evolved into a brighter more colorful, beachy aesthetic.  The coastal decor vibe Coastal interior design often incorporates natural elements from scenic beaches and coastlines, such as natural woods, rattan,...
---
I recently did an installation for a collector's office in Beverly Hills. Rush to Beauty is a skin spa owned by one of the top injectionist in the country, Rand Rusher. He also happens to be a friend of mine and has bought five of my fine art pieces for his new office. Being that the office is in Beverly Hills, the images are all Los Angeles centric. Framed prints are a great way to decorate any office, home or even a home office. When looking for wall art, always buy something that you are drawn to and will bring...
---
I have always appreciated the beauty of nature and the awe-inspiring feeling it gives me. It's why I photograph landscapes and it's why I live in California. With any type of photo shoot there should always be meaning or a story behind it. The story acts as motivation for all that comes after whether it's a fashion shoot or landscape.  For my landscape photography I choose a location that I feel evokes a feeling or mood and I ask myself if it's an image I would like to hang on my wall. I come up with ideas for locations, colors...
---
I did a little video about my 8x10 fine art prints which you will find below. The 8x10 print is a perfect size for a gallery wall or to prop up on a dresser or console table! It really is a versatile size and frames are so easy to find. You will see in the video that I get some of my frames from Target and you can find them on amazon as well. This size print is such a great gift as well, I give them out to friends and family for holidays and birthdays all the time. You...